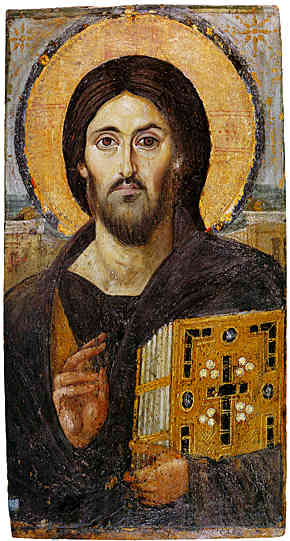 Do not hold back the wages of a hired worker overnight.
—Leviticus 19:13
Depart from me, you who are cursed, into the eternal fire prepared for the devil and his angels. For I was hungry and you gave me nothing to eat, I was thirsty and you gave me nothing to drink, I was a stranger and you did not invite me in, I needed clothes and you did not clothe me, I was sick and in prison and you did not look after me.
—Matthew 25:41-43
One person gives freely, yet gains even more;
another withholds unduly, but comes to poverty.
—Proverbs 11:24
The people of the land practice extortion and commit robbery; they oppress the poor and needy and mistreat the foreigner, denying them justice.
—Ezekiel 22:29
Give to everyone what you owe them: If you owe taxes, pay taxes; if revenue, then revenue; if respect, then respect; if honor, then honor.
—Romans 13:7
Do not take advantage of a hired worker who is poor and needy, whether that worker is a fellow Israelite or a foreigner residing in one of your towns. Pay them their wages each day before sunset, because they are poor and are counting on it. Otherwise they may cry to the LORD against you, and you will be guilty of sin.
—Deuteronomy 24:14-15
Stay there, eating and drinking whatever they give you, for the worker deserves his wages.
—Luke 10:7
The poor plead for mercy,
but the rich answer harshly.
—Proverbs 18:23
Now to the one who works, wages are not credited as a gift but as an obligation.
—Romans 4:4
If anyone is poor among your fellow Israelites in any of the towns of the land the LORD your God is giving you, do not be hardhearted or tightfisted toward them. Rather, be openhanded and freely lend them whatever they need.
—Deuteronomy 15:7-8
The LORD works righteousness
and justice for all the oppressed.
—Psalm 103:6
For Scripture says, "Do not muzzle an ox while it is treading out the grain," and "The worker deserves his wages."
—1 Timothy 5:18
If you lend money to one of my people among you who is needy, do not treat it like a business deal; charge no interest.
—Exodus 22:25
Rich and poor have this in common:
The LORD is the Maker of them all.
—Proverbs 22:2
Now listen, you rich people, weep and wail because of the misery that is coming on you. Your wealth has rotted, and moths have eaten your clothes. Your gold and silver are corroded. Their corrosion will testify against you and eat your flesh like fire. You have hoarded wealth in the last days. Look! The wages you failed to pay the workers who mowed your fields are crying out against you. The cries of the harvesters have reached the ears of the Lord Almighty. You have lived on earth in luxury and self-indulgence. You have fattened yourselves in the day of slaughter. You have condemned and murdered the innocent one, who was not opposing you.
—James 5:1-6
Is not this the kind of fasting I have chosen:
to loose the chains of injustice
and untie the cords of the yoke,
to set the oppressed free
and break every yoke?
Is it not to share your food with the hungry
and to provide the poor wanderer with shelter—
when you see the naked, to clothe them,
and not to turn away from your own flesh and blood?
—Isaiah 58:6-7
All the believers were together and had everything in common. They sold property and possessions to give to anyone who had need.
—Acts 2:44-45
But woe to you who are rich,
for you have already received your comfort.
Woe to you who are well fed now,
for you will go hungry.
Woe to you who laugh now,
for you will mourn and weep.
Woe to you when everyone speaks well of you,
for that is how their ancestors treated the false prophets.
—Luke 6:24-26
He has shown you, O mortal, what is good.
And what does the LORD require of you?
To act justly and to love mercy
and to walk humbly with your God.
—Micah 6:8
The Pharisees, who loved money, heard all this and were sneering at Jesus. He said to them, "You are the ones who justify yourselves in the eyes of others, but God knows your hearts. What people value highly is detestable in God's sight."
—Luke 16:14-15
All passages from the New International Version, © 1973, 1978, 1984, 2011, by Biblica